Everything You Need to Know About Your Furnace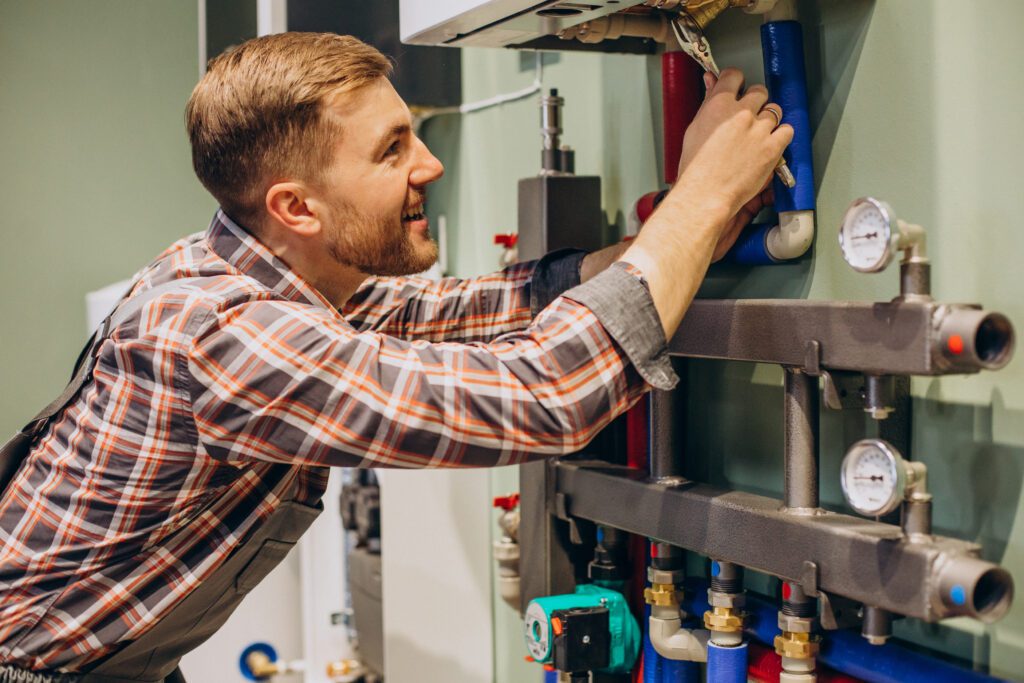 If your furnace breaks down, it's important to know how to troubleshoot the problem and, if necessary, how to contact a furnace repair specialist in Albuquerque. This guide will teach you everything you need to know about furnace repair so that you can keep your home warm and comfortable all winter long.
Different Types of Furnaces and Common Problems with Them
Forced Air Furnaces
Most furnaces in Albuquerque are forced air furnaces, which use a blower to circulate the warm air throughout your home. If you have a furnace that is not working properly, it may be due to a problem with the furnace itself or with the airflow in your home. In either case, furnace repair may be necessary.
There are several common problems that can occur with forced air furnaces. One frequent problem is the furnace overheating. This can be caused by a number of things, including a dirty furnace filter, a clogged furnace burner, or a faulty blower motor. If your furnace overheats, it is important to have it repaired as soon as possible to avoid damage to the furnace itself or to your home.
Another common problem with forced air furnaces is furnace cycling. Furnace cycling is when the furnace turns on and off more frequently than it should. This can be caused by a number of things, including a dirty furnace filter, an incorrect thermostat setting, or a problem with the furnace blower. If your furnace is cycling, it's best to have a specialist come in and check it out to avoid bigger problems later on.
Floor Furnaces
If you have a floor furnace in your home, you know that it can be a great source of heat during the colder months. But like any other type of furnace, they can also experience problems that require repair. When it comes to floor furnace repair in Albuquerque, there are a few things that you should keep in mind.
One of the most common problems with floor furnaces is that they can develop cracks in the heat exchanger. This is a very serious problem because it can allow carbon monoxide to leak into your home. If you notice any cracks in your furnace, repair them as soon as possible.
Another common issue with floor furnaces is that they can stop working properly because of a clogged filter. If your furnace has a clogged filter, it won't be able to circulate air properly, and this can lead to a decrease in the overall efficiency of the furnace. In order to avoid this problem, you should make sure to change your furnace's filter on a regular basis.
Wall Furnaces
If you have a furnace in your home that needs to be repaired, it's important to find a reliable and experienced contractor to do the job. There are many furnace repair companies in Albuquerque that can offer you their services. However, not all furnace repair companies have the experience or expertise to properly repair your furnace, and some may even overcharge you for their services.
To ensure that you find a furnace repair company in Albuquerque that is both reliable and affordable, make sure to do your research. Start by asking your friends, family, and neighbors if they have any recommendations for furnace repair companies in the area. Once you have a few companies in mind, be sure to read online reviews to get an idea of what others have experienced with their services.
After you've found a company that you feel comfortable with, be sure to schedule an appointment for a consultation. During the consultation, the contractor should thoroughly inspect your furnace and determine what repairs are necessary. If you follow through with the company and the repairs have been completed, be sure to ask for a warranty on the work. This will protect you in case anything goes wrong with the repairs in the future.
What to Do When Your Furnace Acts Up
When something goes wrong with your furnace, the first thing you should do is check the furnace's power supply. Make sure that the furnace is plugged into an outlet and that the breaker hasn't been tripped. If everything looks normal with the power supply, examine the furnace itself to see if there are any obvious signs of damage.
What to Do If You Need Help with Your Furnace
If your furnace doesn't seem to be receiving power or has any visible damage, it's time to call a furnace repair specialist. In Albuquerque, Budget Climate Control is your #1 resource for all your furnace repair needs!
When you contact us, we will determine what's going on with your furnace and how it can be fixed. In some cases, repairs are simple and can be done by the homeowner. In others, more complex repairs may be necessary and will need to be completed by a trained professional.
Whether you end up completing the furnace repair yourself or hiring a professional, it's important to take good care of your furnace and have it serviced regularly. By doing so, you can avoid future breakdowns and keep your home warm and comfortable all winter long.
How to Maintain Your Furnace Year Round
Fall and winter are the most common times of year for furnace issues to occur. To prevent your furnace from going out when you need it most, it's important to maintain it regularly. Here are a few tips on how to keep your furnace in top condition all year round:
1. Check the air filter monthly and replace it as needed. A clogged air filter can cause your furnace to overwork and break down.
2. Vacuum around the furnace monthly to remove dust and dirt buildup.
3. Inspect the furnace annually for any signs of wear and tear. If you notice any issues, call a furnace repair technician right away.
4. Schedule an annual furnace tune-up with a qualified HVAC technician. This will ensure that your furnace is running efficiently and safely.
By following these simple tips, you can keep your furnace in good working condition for many years to come!
Need Furnace Repair in Albuquerque? Budget Climate Control Is Here to Help!
Budget Climate Control is the leading furnace repair company in Albuquerque. We have over a decade of experience repairing furnaces, and our technicians are dedicated to delivering only the best possible service to customers. We offer a wide range of furnace repair services, including heating and cooling system repairs and installations, scheduled maintenance, and more. Contact us today to schedule a furnace repair appointment in Albuquerque!