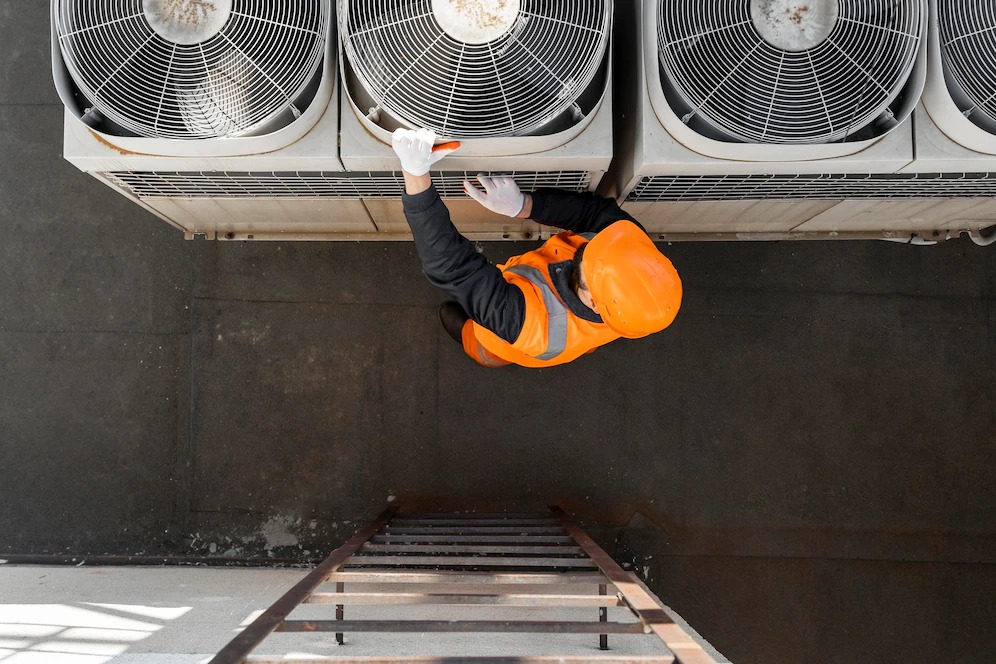 The HVAC system in your home is a complex piece of machinery, and when it breaks down, you need to make sure you hire a qualified contractor to repair it. But how can you be sure that the contractor you're considering is the right one for the job? Here are seven important questions to ask any HVAC contractor before you hire them:
1. What HVAC Services Do You Offer?
Budget Climate Control offers a variety of services that can keep your home's heating and cooling system running smoothly. Some common HVAC services include:
Preventative maintenance: This type of service helps to keep your HVAC system running efficiently by regularly cleaning and inspecting it. Preventative maintenance can also help to identify potential problems before they become major repairs.
Repairs: If your HVAC system is not working properly, our team of skilled technicians can diagnose and repair the problem. We will also advise you on how to prevent future issues.
Replacements: In some cases, it may be more cost-effective to replace your HVAC system rather than repair it. Our team can help you select a new system that is energy-efficient and meets your specific needs.
Choosing the right HVAC company is important to ensure that your home's heating and cooling system is well-maintained. Budget Climate Control is a trusted provider of HVAC services in Albuquerque.
2. What HVAC Brands Do You Work With?
Budget Climate Control is proud to work with a wide variety of HVAC brands. This allows us to offer our customers a wide range of options when it comes to HVAC repair and replacement. We believe that it is important to work with a variety of brands so that we can offer our customers the best possible service and HVAC repair options. Our team of experienced and certified HVAC technicians is familiar with all of these major brands, so we can work with you to choose the best one to fit your budget and needs.
3. What Are Your HVAC Rates?
When you need an HVAC repair in Albuquerque, it is important to ask the contractor for their rates. This way, you can ensure that you are getting a fair price for the services rendered. Budget Climate Control offers competitive rates for HVAC repairs in Albuquerque, so you can be sure you are getting the best value for your money. We also offer a variety of financing options, so you can choose the plan that best fits your budget. Give us a call today to learn more about our HVAC repair services in Albuquerque!
4. What Is Your HVAC Experience?
It's important to ask your HVAC contractor about their experience for a few reasons. First, you want to make sure they have the proper training and experience to work on your HVAC system. Second, you want to know how long they've been in business – this will give you some insight into their level of customer service and satisfaction. Finally, you want to make sure they are familiar with the HVAC systems in your area, as different areas have different climate conditions that can affect the performance of your system. Budget Climate Control not only has the experience, but also many satisfied customers in Albuquerque. We're familiar with the HVAC systems in the area, and we can help you choose the right system for your home or business.
5. What HVAC Qualifications Do You Have?
It's important to ask HVAC technicians for their qualifications because you want to be sure that they have the experience and training necessary to properly repair your HVAC unit. HVAC units are complex pieces of machinery, and only qualified technicians should attempt to repair them. Budget Climate Control has a team of highly qualified HVAC technicians who are ready to help you with any HVAC repair needs you may have. Contact us today to schedule a free consultation!
6. Are You Licensed and Insured?
It is very important to ask if your HVAC repair company is licensed and insured. This protects you in case something goes wrong during the repair process. If the company is not licensed, they may not be qualified to do the repairs. If they are not insured, you could be held liable for any damages that occur. Always ask for proof of insurance and licensing before allowing any work to be done. At Budget Climate Control, we are licensed and insured, so you can rest assured that you are in good hands.
Let Budget Climate Control Take Care of Your HVAC Repairs in Albuquerque
Budget Climate Control is the HVAC repair company you can count on in Albuquerque. We have been servicing the area for years and have the experience and knowledge to get the job done right. We offer a wide range of HVAC services, including repairs, installations, and maintenance. We provide affordable, quality HVAC repair services to keep your home or business comfortable all year long. Trust our experienced technicians to get the job done right the first time – we're here to help you save money and stay comfortable!
Contact us today to learn about our HVAC repair services in Albuquerque.